Bulgarian Academy of Sciences
National Laboratory of Computer Virology
The National Laboratory of Computer Virology at the Bulgarian Academy of Sciences is the only academic entity in Bulgaria, which is specialized in the area of computer virology and works for ensuring maximum computer security, communication security and data security.
All the theoretical and practical work of the Laboratory is related to the prevention of malicious attacks and the recovery of already attacked and destroyed data, as well as educating average users, pupils, students and researchers towards increasing their knowledge and abilities in the areas of information, computer and communication security.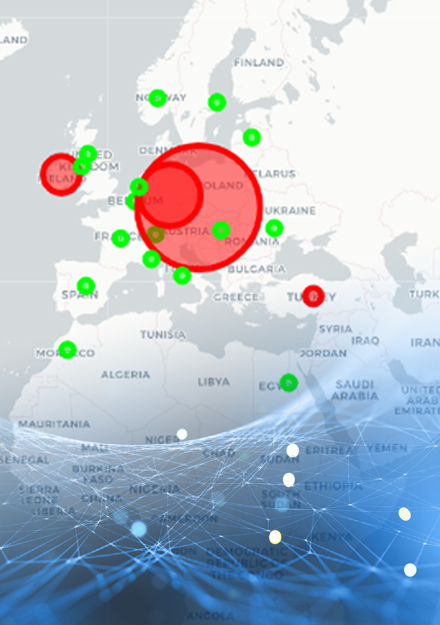 Research Activity includes:
research in the field of methods and tools for analysis and evaluation of malicious software and malicious attacks;

creating and updating existing databases of malware and malicious attacks;

creating and researching methods of computer security and antivirus protection;

research and classification of new computer malicious programs;

methods and tools for detecting and removing malicious software and malicious attacks; methods and means of data recovery.
Expert Activity includes:
analysis and evaluation of computer security in a network environment; analysis and evaluation of source code;

approbation of anti-virus software, including assessment of anti-virus protection programs and security programs as well as selection of the least risky antivirus protection program;

design, construction and implementation of web-based systems for managing hierarchically structured data, remote control of machines and installations, monitoring and analysis of objects, etc.